Courses Taught:
Fourth Grade English/Language Arts
First Grade General Education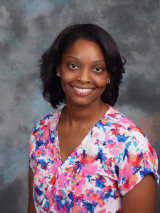 I have a passion for teaching children and I strive to develop that passion for learning in all of my students. The many experiences that I've had with my students over the years is enough to keep me going everyday. I take pride in developing relationships with my students in order to provide them with an environment where they can grow.
"The best teachers are those who show you where to look but don't tell you what to see."--Alexandra K. Trenfor
Bachelor's Degree in Elementary Education (University of South Alabama)
Master's Degree in Elementary Education (University of South Alabama)
2009-2016 Holloway Elementary School - 1st Grade
2016-Present Mary B. Austin Elementary School - 4th Grade