Take In Time: 8:05 AM
Dismissal Time: 3:05 PM

Main Telephone Line: 251-221-1015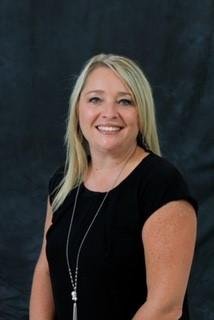 Ms Melissa Whigham

Phone: 251-221-1015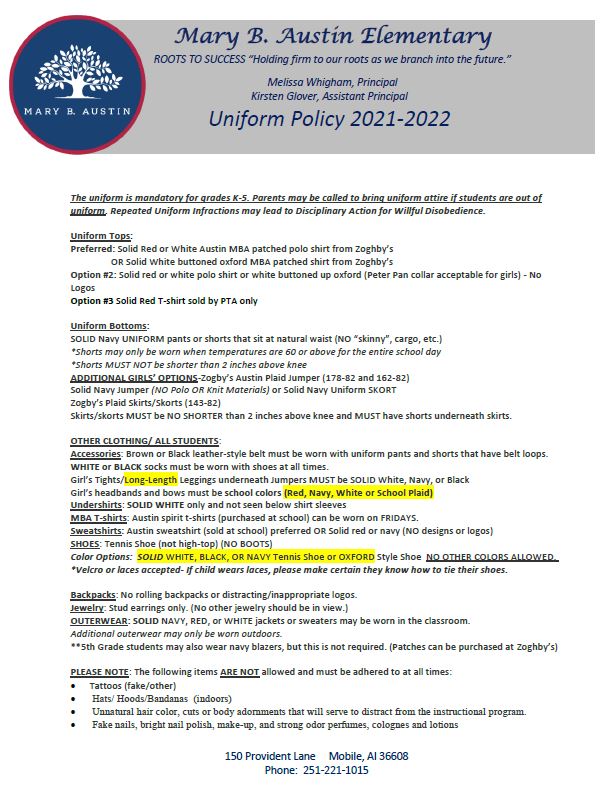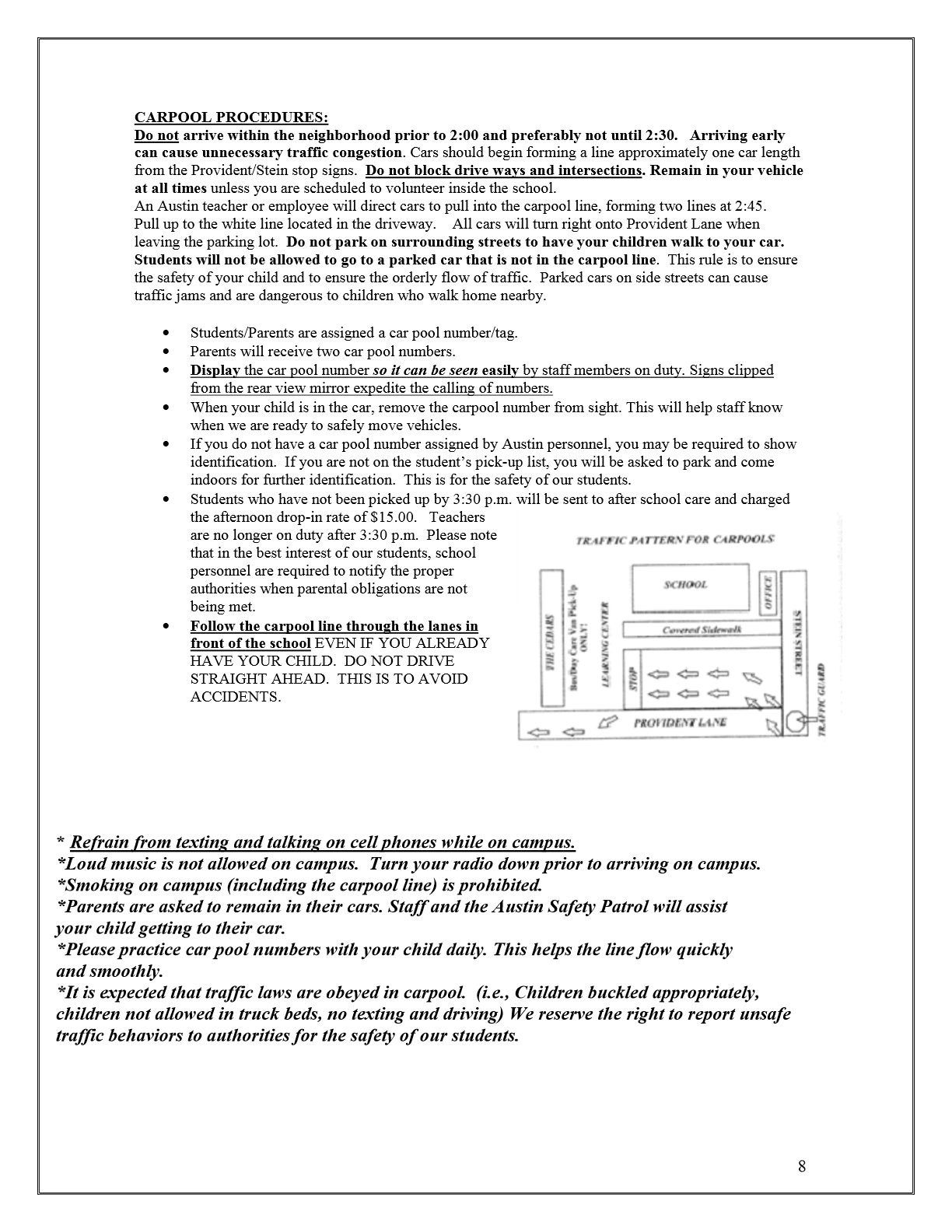 Snacks will be sold each morning until 8:15 am. Students have the option to purchase chips/drinks for 50 cents each.
Water and Powerade are also sold durig PE for $1 each.
To enroll in our Extended Day Care (EDC) program, please click
here
. You can pay EDC fees by visiting our
eFunds page
.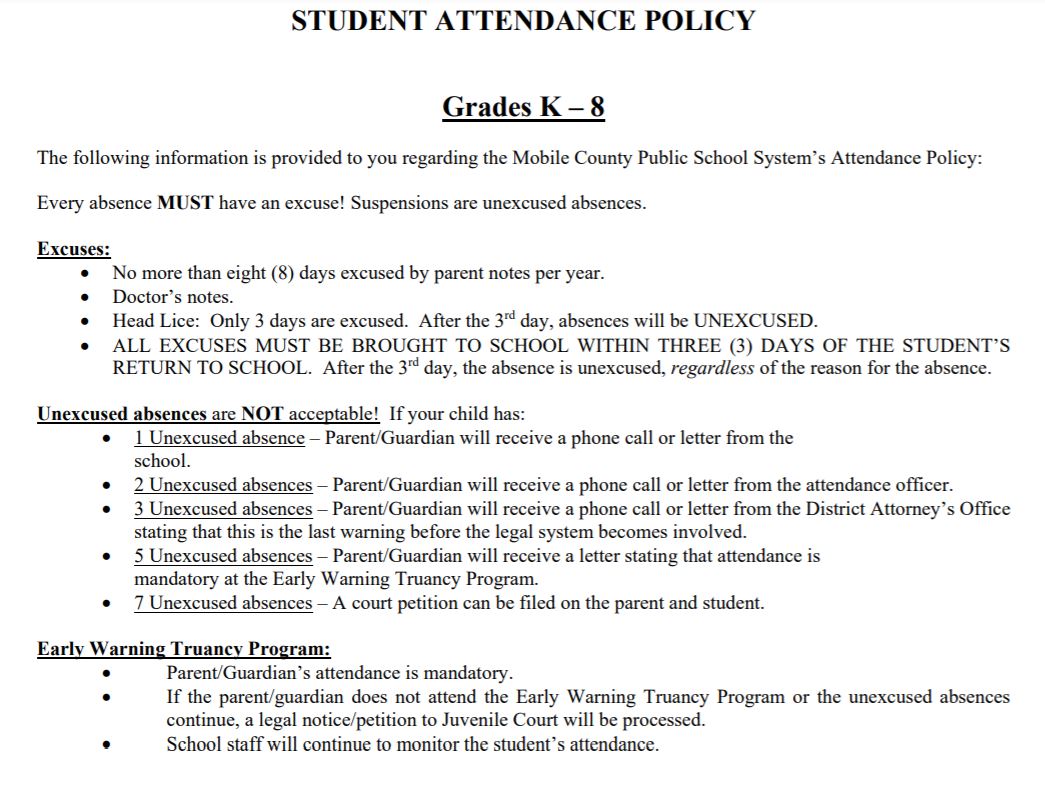 2021-2022 School Year Calendar