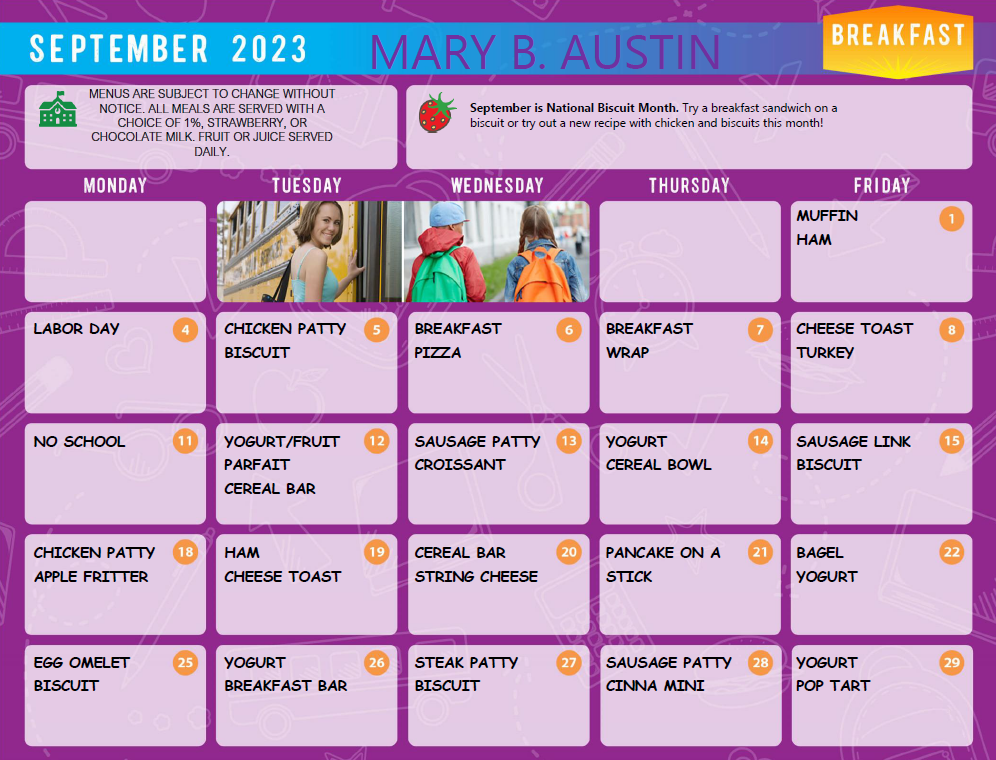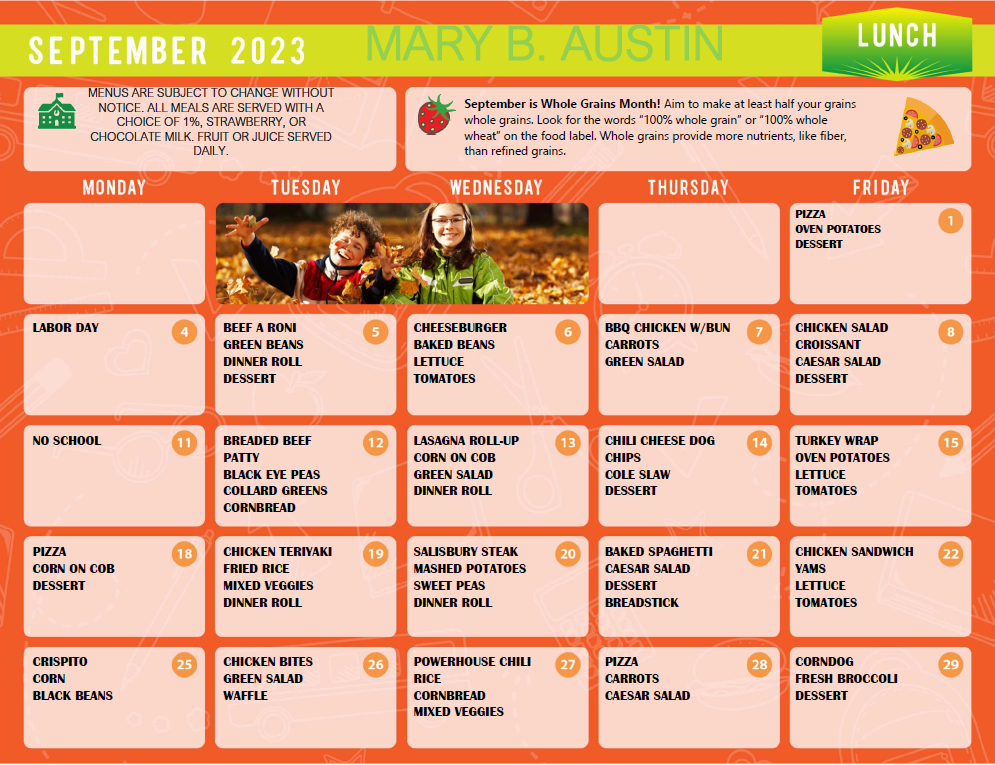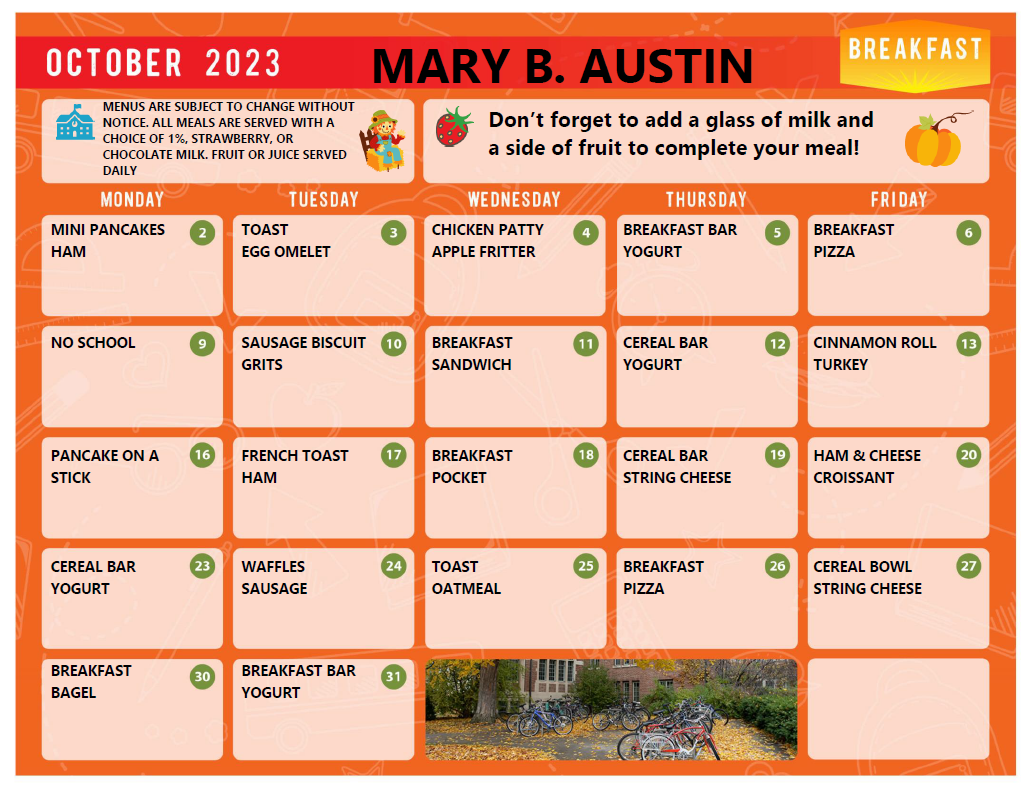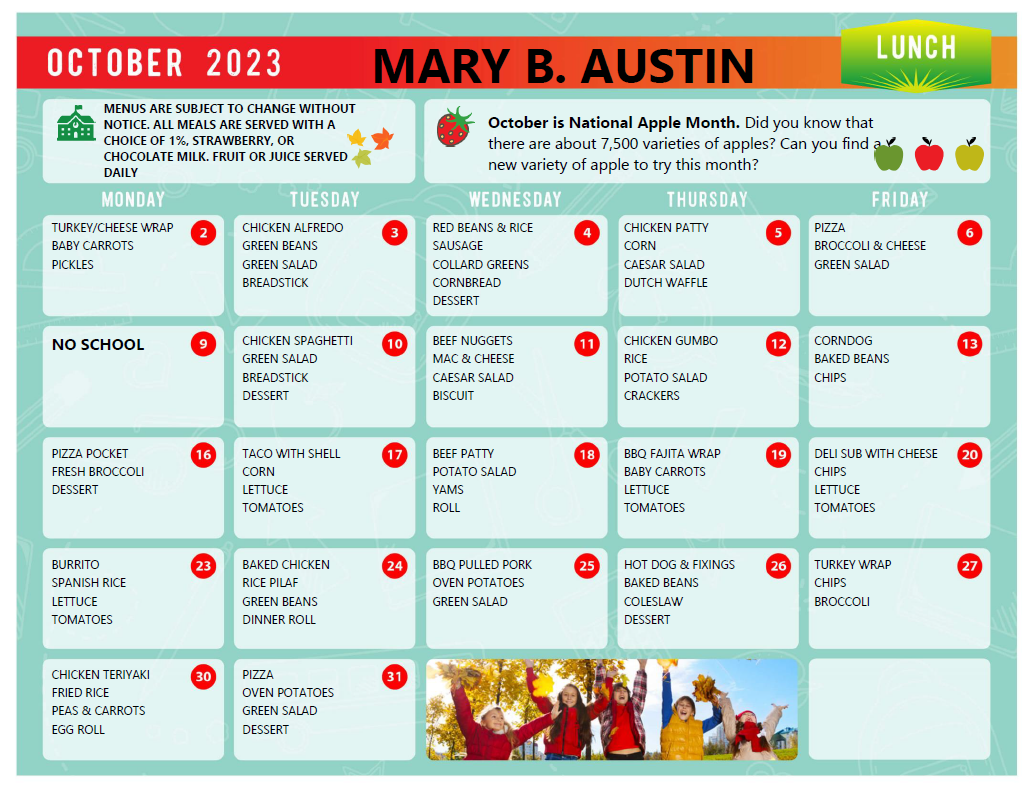 Breakfast and Lunch Starts with US!
The Mobile County Public School System is pleased to announce all students will be able to eat breakfast and lunch at no charge during the school year. The school system has qualified for the Community Eligibility Provision of the USDA which allows the school system to offer meals to ALL to students at no charge. Parents, please let us know if your child/children have food allergies or special dietary needs.
There is a diet prescription form that must filled out by your child's doctor each school year and returned as soon as possible. If you have any questions or concerns feel free to contact Denise Williams CNP Manager at (251) 221-1019. I'm looking forward to an awesome school year!!
Breakfast serving time: 7:50am - 8:10am
Lunch serving time: 10:40am - 12:50pm