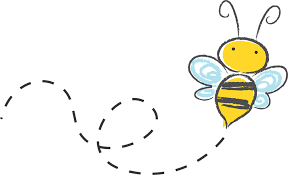 DUE TO COVID RESTRICTIONS, CLUBS ARE ON HOLD UNTIL FURTHER NOTICE
Austin Cheer - Our Cheer Team is led by Mrs. Harrison. They meet after school every other week to learn basic cheers, chants and jumps as a team. They recently participated in Murphy High School's Little Panther Dance Camp. They also preformed in Murphy's half time show at one of their football games.
Austin Singers - The Austin Singers is open to students in grades three, four, and five. They meet after school on Tuesdays from 3:00 to 4:15. At Christmas, they sing for WALA'S Sounds of the Season broadcast. They also sing for USA Children's and Women's Hospital tree lighting, the Mobile City Council December meeting, and at Bellingrath Gardens' Christmas In Lights. In the spring, they present a concert for the students.
Little Languages - Little Languages is an after school Spanish program offered to all students. It is run by Little Languages, LLC based out of Spanish Fort with a goal of offering foreign languages to children at an early age.
Girls on the Run - Our GOTR group is a second semester club led by Mrs. Cobb. Girls on the Run is our program for girls in 3rd-5th grade that encourages girls to recognize their individual strengths and celebrate connections with others. Each season, girls gain a better understanding of who they are and what's important to them, the value of teamwork and healthy relationships and how they can have a positive impact on the world. Girls also make a meaningful contribution to their community through a team-organized Community Impact Project. Physical activity is woven into the program to inspire an appreciation for fitness and healthy habits and teach life skills including treating others with care, practicing gratitude and managing emotions. Each season culminates with a Girls on the Run 5K event. This celebratory, non-competitive event provides girls with a sense of accomplishment and instills the value of goal setting at a young age.
Morning Buzz - Our Buzz Crew is led by Mrs. Gronowski and Mrs. Fischer. These 4th and 5th graders are chosen by their teachers to lead the morning announcements each day. They learn how to operate the Wirecast system, use a green screen, run a sound board, read from a monitor and more! The Field Crew works behind the scenes to gather footage such as pictures and videos to create news segments that are shared on our morning announcements as well as create slides for use during our announcements. You can view archived segments here...https://www.youtube.com/channel/UCuALSGuIZni_KQsDGfdjiOw.
PTA - Our PTA works diligently each year to support our students and teachers. For more information about our PTA, please follow them on Facebook at https://www.facebook.com/Mary-B-Austin-PTA-1661679100768290/
STEM/Robotics - Our STEM/Robotics team is led by Mrs. Fischer and Mrs. Gronowski. The 3rd -5th grade team will begin meeting after school in January to practice and compete in the annual elementary STEM Match-up Competition hosted by AMSTI-USA.
Student Council - Our Student Council is led by Mrs. Galloway. The Mary B. Austin Elementary Student Council seeks to "Bee the Change" they wish to see in the world through promoting leadership activities at the school and community level. Activities include raising money and awareness for local charities, sponsoring food and toy drives, and mentoring younger "Austin Innovators". Student Council members are elected yearly from the third, fourth, and fifth grade student body.
Young Film Makers - The Young Film Makers Club met for a two week after school film production endeavor. It was made up of students who were in the Film Club Friday Elective from previous years who are currently in 4th and 5th grades during the 2019-2020 school year. They worked on creating a script, story boarding, acting, filming, editing, and layering and using green screen technology.